INDECENT FASCINATION - JUNIOR SPACE MELBOURNE 2016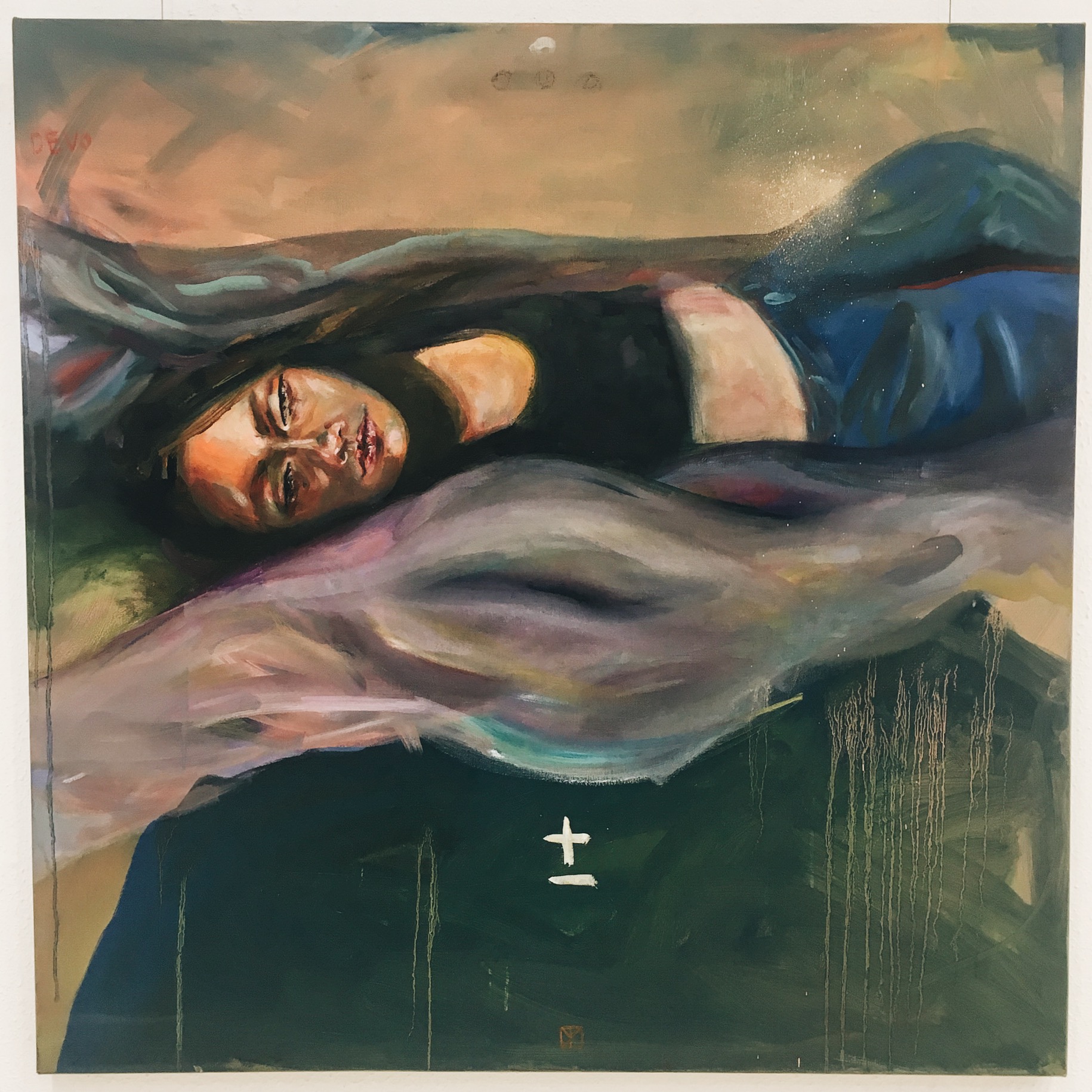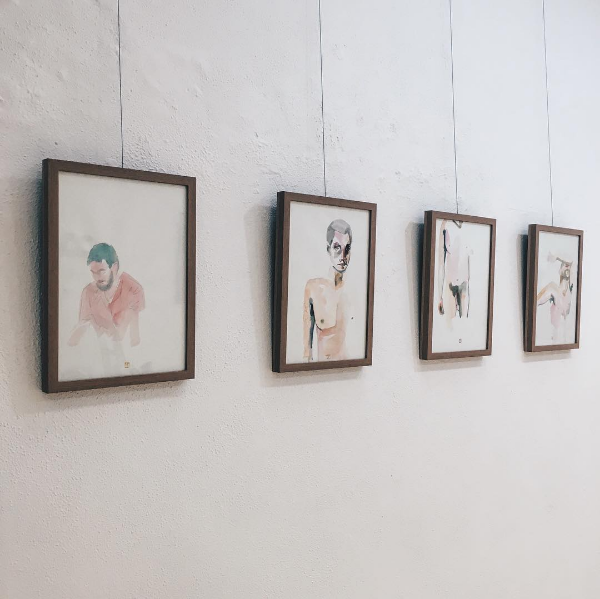 For email updates on new works please sign up to my mailing list...
Alternatively for lucrative propositions and inappropriate questions please email me via katphillimore@gmail.com


Kat Phillimore's practice focuses on portraits that capture the sitter's mood and try's to reveal more than the surface value of a photograph that would simply freeze a moment. Her artwork is expressive, often titled with a personal humour reflective of moments of her life, distortion and a unique palette create a language that articulates the emotive beauty of a perceived world.
Phillimore was born in Melbourne, Australia. In 2007, she attended VCA briefly after high school however it wasn't until taking a break from making art that she regained momentum and had her first solo show in 2013 at No Vacancy Project Space. Since then she's been involved in several group shows, collaborated with creative projects, music festivals, and had another six solo shows at various galleries around Melbourne.


Check out a recent interview with
HEW....
︎
CURRICULUM VITAE

B. MELBOURNE 1989
KATPHILLIMORE@GMAIL.COM


SOLO EXHIBITIONS

November 2018 The Lucky One's, Go Go Bar, Melbourne

June 2018 G'day Dreaming, Black Cat, Melbourne

October 2017 The Cure and Cause, Fifty Five, Melbourne

August 2016 Indecent Fascinations, Junior Space, Melbourne

November 2014 Pareidolic Appetite, Workshop, Melbourne

April 2013 Cheap Entry, Somewhere Gallery, Melbourne

Feb 2013 Grace and Menace, No Vacancy Project Space, Melbourne


GROUP EXHIBITIONS

2019 "Love Me, Love Me, Say That You'll Love Me", No Vacancy Gallery, Melbourne

2018 Beautiful Banal Group Show, Off The Kerb, Melbourne

2017 All hands on Deck, Black Cat, Melbourne

2015 Paint V2, Melbourne Arts Club, Preston

2015 [PLACES] by Fort Heart, The Liberty Social, Melbourne

2014 The State in Between, Off The Kerb Gallery, Collingwood

2014 Group Show @ An ARTSPACE, Northcote

2014 RAW art revolution show, Melbourne

2013 Fort Heart "Works", The Union Hotel, Fitzroy

2013 Forest Collective Shared Experiences, Footscray

2013 Forest Collective Shared Lines, Abbotsford Convent, Abbotsford

2013 Forest Collective Shared Sounds, Abbotsford Convent, Abbotsford

2008 Second Year Painting Department Group Show, VCA, Melbourne

2007 Top Arts, Ian Potter Gallery, NGV, Melbourne

2007 Two Faced, St Paul's Church, Fairfield

2006 Certificate IV in Arts Grad Show, Yarra Valley Grammar, Ringwood



PUBLICATIONS

2013-14 Filmme Fatales zine, Issues 1, 2 and 3

2012 Semi Permanent Book

2007 Semi Permanent Book

COLLECTIONS

Various private collections within Australia, NZ, USA and Europe

AWARDS

Young Australian Artist of the Year 2007



EDUCATION

2007-10 BA Fine Arts in Painting, Victorian College of the Arts (incomplete)

2004-06 Certificate IV in Art and Design, Yarra Valley Grammar